Look through the course portfolio and find your favorites! In order to attend courses financed through the graduate school for free, you first need to apply for membership to the graduate school.

Although not all courses are free of charge for members, upon reaching your Licentiate and Doctoral degree, you receive both a certificate and a diploma of your participation.

Planned dates and locations for courses are available at the course registration. If the course you want to attend does not have a planned date, you may register a notice of interest.

Select a category to view the corresponding courses:
GENERAL RESEARCH-SUPPORTING COURSES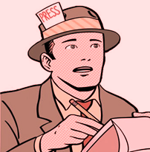 This is a wake up call for communication. The course gives you tools to be well prepared for communicating your research to non experts. We use an interview and camera to test your skills. This knowledge is useful in all communication, such as trying to convince financiers and/or companies about your project. But also for preparing presentations, interviews in media or teaching. To get a professional message bank in a concrete research project we recommend the advanced course - step two.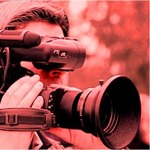 This is an advanced course in communicating research to non experts. This time you will prepare your communication messages beforehand with help from the course leader, who has been working as a research coach for 25 years. We repeat shortly the theory from step 1, so the rest of the course can focus on practical training, analysis and new chances to be successful in your communication. We recommend that you have attended step 1 and hope you have some concrete project ending, so you will be able to use the work we do in real life.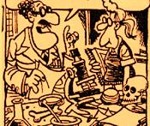 Research methodology in product realization is a research supportive course. The course intends to give knowledge about how research is conducted within product realization which constitutes a base for their own research work. After completed course the students in a scientific and systematic way of planning, implementing and evaluating research work.
[not financed through the graduate school]
The course aims to provide the students with genuine knowledge in measuring techniques in manufacturing processes in order to be able to assess model validation The course is based on seminars covering principles of measuring systems, responses, uncertainties and signal condition suitable for production processes.
[not financed through the graduate school]
The course covers the scientific argumentation and assessment of hypotheses in the field of production technology. It gives a brief historical overview of the development of the research field and covers state-of-the-art methodologies. It covers literature search, reference handling and publication strategies.
[not financed through the graduate school]
Kursen ger en översikt över försöksplaneringsmetoder. Inledningsvis går vi igenom elementär statistik och statistiska metoder, därefter ett antal varianter av försöksplanering, för att avslutas med statistisk analys av data från olika försök. Det ingår att presentera en egen försöksplanering applicerad på sin egen forskning. Försöksplaneringsprogrammet Modde från Umetrics används.
[not financed through the graduate school]
Kursens mål är att förse alla forskare med en robust uppfattning av vad vetenskapär och vad den innebär i forskningsarbetet. Kursen kommer att detaljera alla nivåer på forskningen (grund-tillämpad), hur dessa nivåer påverkar produktionsforskning, vilka valideringstekniker som finns (Popper, Kuhn, Laktaros, Fayerabend, ect.) och dessa för och nackdelar. Kursdeltagarna bör kunna framlägga sin egen syn på en vetenskaplig metodik för produktionsforskning, i form av en essä/rapport.
[not financed through the graduate school]
The course includes a historical retrospect of the development of theory of science and various philosophical directions. The course gives an introduction to classical texts within theory of science with specific relevance for engineering science. To facilitate the practical use of the gained knowledge, the course links theory of science and research methodology, and relates this to the subject areas of the PhDs.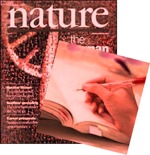 The course will cover a broad range of topics in relation to academic writing and cover the process from the paper design and the writing process, as well as paper reviewing and the publishing infrastructure nationally and internationally and also cover Scandinavian publishing traditions in the management, innovation and production areas.